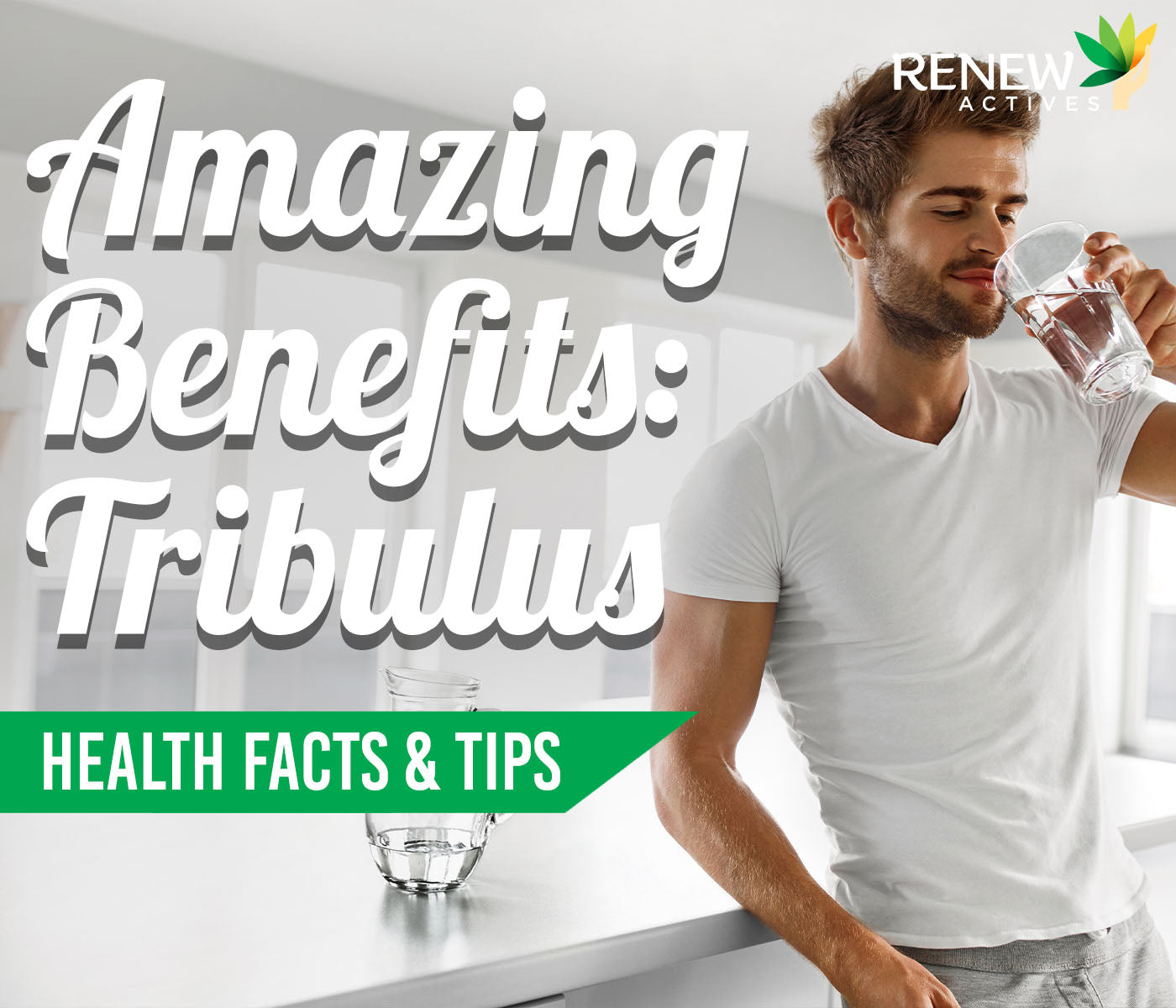 The Amazing Benefits of Tribulus Terrestris
Gokshura, goat's head, caltrop, and puncture vine.
These are just some of the nicknames attributed to this wonder plant called the Tribulus Terrestris.
This small, leafy plant usually grows in various parts of the world like the Middle East, Asia, Africa, and Europe and is known for several of its health benefits.
While the Tribulus Terrestris is popular for its positive effects on sexual function, the fruit and the root of this plant have been used medicinally and is now generally used as a health supplement.   
That being said, below are some of the health benefits the Tribulus Terrestris has to offer.
It helps reduce blood sugar levels
We all know how difficult it is to live with type-2 diabetes.  Apart from the discipline it requires in terms of lifestyle, it may also lead to other health complications if not managed correctly.
Studies conducted both on animals and people have shown that Tribulus Terrestris can help reduce blood sugar levels.
Along with these findings, the wonder plant was also found to reduce cholesterol levels and helps prevent blood vessel damage.
It helps improve vitality
One of the reasons the Tribulus Terrestris is popular among the male population is due to its positive effect on men who live an active lifestyle.
Studies have shown that it can help enhance athletic performance, improve vitality, and help build muscle mass when consumed by way of supplement (where it is combined with other substances).
Though Tribulus Terrestris is known for a variety of health benefits, there is currently no evidence to support that the plant alone can help improve athletic performance, thus the need to take them in supplement form.
It helps improve sexual dysfunction
According to one study published in 2017, it was said that Tribulus may help address erectile dysfunction after an experiment showed a significant improvement in sexual function among several men who took Tribulus for 12 weeks.
Tribulus doesn't just work on men when it comes to this department though.  A small study in 2018 also showed improvement in factors like desire, arousal, and satisfaction among 40 women who received Tribulus.
The said women supposedly had diminished libidos prior to the study but showed increased testosterone levels at the study's end.
Side Effects
While Tribulus is packed with a lot of health benefits, studies have also shown that Tribulus intake may have a number of side effects although minimal. To say the least.
Some of the reported side effects are minor stomach cramps and reflux among others.
To be on the safe side, make sure to consult a healthcare provider before you start taking them.  This will also help you determine the amount or dosage that's right for you.
Final Thoughts
There is no doubt that Tribulus has a lot of health benefits to offer having been used both in traditional Chinese and Indian medicine.
While studies have been made to prove such health benefits, some of the claims also remain unsubstantiated which is why it's important to consider both the benefits and possible side effects before taking them.